Ludifico (Novi Sad)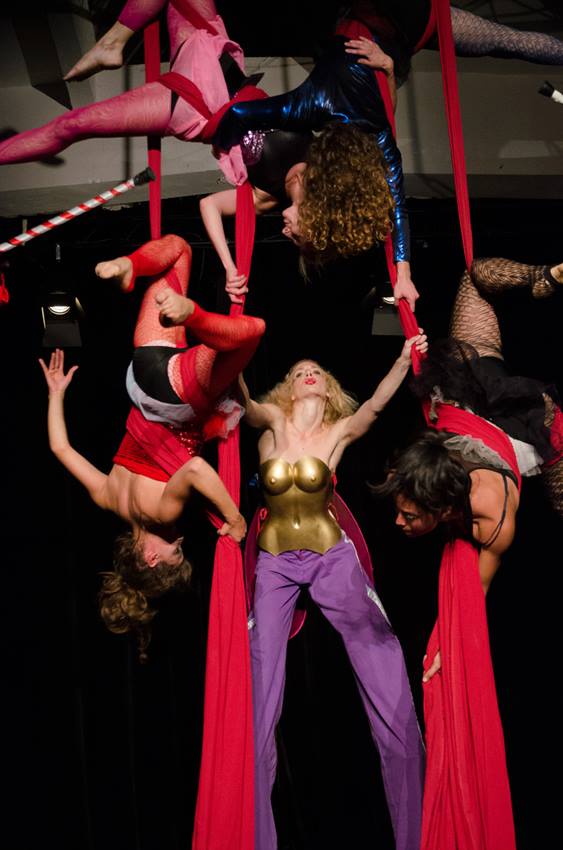 After many foreign bands with a circus show character, this year the Festival of Street Musicians will host a unique show of such kind from this area. From Novi Sad itself, an art organization "Ludifico" deals with serious research, presentation and popularization of circus skills.
Ludificians present themselves as circus artists who love to perfect their skills and share them with the audience during the performance. Highly organized, with well thought-out activities in every respect, they win over the the audience instantly through their colorful scenery, dynamism, and foremost, through their razor sharp circus skills. Their flawless performances include stilt walking and dancing, dance choreography with or without props, parterre acrobatics, clown animation as well as juggling with balls, skittles, hoops, sticks, hand fans and various fire objects. They improve their skills through creative workshops, one of which is dedicated to dance/juggling prop poi, originating from New Zeland, where men used it for development of coordination and dexterity, and women for grace of movement.
The show which unites all skills of the 10 member group "Ludifico" called "TV subscription" comically criticizes media offerings, consumer society and human fascination with the world we live in. Most of the scenes are performed in the air, with many elements of cabaret, contemporary dance and comedy. After performances at festivals and carnivals in Serbia, Croatia, Slovenia, Montenegro and Hungary, the Ludificians will appear at the Festival of Street Musicians on Friday, the 6th of September at the Catholic Gate.